Privacy Policy
Read our Privacy Policy for details.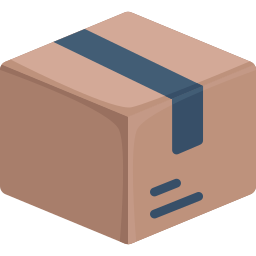 At Kyno Baby, your privacy is of utmost importance to us. This Privacy Policy outlines how we collect, use, disclose, and safeguard your personal information when you use our website or interact with our services. By accessing our website and services, you agree to the terms outlined in this Privacy Policy.
Information We Collect: We may collect various types of personal information, including but not limited to your name, contact details, shipping address, payment information, and browsing behavior on our website. We only collect information necessary for processing your orders and enhancing your shopping experience.
How We Use Your Information: We use your information to process your orders, provide customer support, improve our products and services, send you relevant updates and promotions, and comply with legal obligations. Your information is used solely for the purposes outlined in this policy.
Data Security: We take appropriate measures to protect your personal information from unauthorized access, disclosure, alteration, or destruction. We use secure technologies and follow industry best practices to ensure data security.
Third-Party Partners: We may share your information with trusted third-party partners for the purpose of order fulfillment, payment processing, and marketing communications. However, we never sell, rent, or trade your personal information to third parties for their own marketing purposes.
Cookies and Tracking Technologies: We use cookies and similar tracking technologies to enhance your browsing experience and gather information about your interactions with our website. You can control cookies through your browser settings.
Children's Privacy: Our services are not directed at children under the age of 13. We do not knowingly collect or store personal information from children without verifiable parental consent. If we learn that we have inadvertently collected personal information from a child, we will promptly delete it.
Your Choices: You can update your personal information and communication preferences through your account settings. You have the right to access, correct, or delete your personal information, subject to legal requirements.
Links to Other Websites: Our website may contain links to third-party websites. We are not responsible for the privacy practices or content of those sites. We encourage you to read the privacy policies of any linked websites.
Updates to Privacy Policy: We may update this Privacy Policy from time to time to reflect changes in our practices or legal requirements. We will notify you of significant changes by posting a prominent notice on our website.
Contact Us: If you have questions or concerns about your privacy or this Privacy Policy, please contact us at +968 9491 3010. Our dedicated privacy team will be glad to assist you.
By using our website and services, you consent to the practices described in this Privacy Policy.
Effective Date: 6-August-2023
Thank you for choosing Kyno Baby as your trusted partner for all your baby-related needs.
Sincerely, Kyno Baby Team