Delivery & Return
Free delivery available on 1000s of products when you order over OMR 20!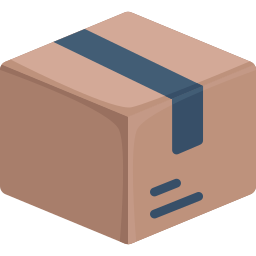 Shipping Partners: We collaborate with trusted shipping partners known for their reliability and efficiency in ensuring your orders reach you in perfect condition.
Shipping Locations: Kyno Baby offers shipping within Oman. During checkout, you can select your preferred shipping destination.
Processing Time: Upon receiving your order and confirming payment, we will process it within 1-2 business days. Please note that during peak seasons or special promotions, processing times may vary.
Shipping Time: The estimated shipping time depends on your location. Standard shipping usually takes 2-3 business days.
Shipping Charges: Shipping charges are calculated based on factors such as your location, selected shipping method, and the overall weight of your order. These charges will be clearly displayed during the checkout process.
Delivery Attempts: Our shipping partners will make multiple attempts to deliver your order to the provided shipping address. If a delivery attempt is unsuccessful, a notice may be left for you to reschedule delivery or pick up from a designated location.
Address Accuracy: Please ensure that the shipping address you provide during checkout is accurate and complete. We cannot be held responsible for delays or non-delivery caused by incorrect addresses.
Unforeseen Delays: While we do our utmost to ensure timely deliveries, unforeseen circumstances such as weather conditions or logistical challenges might lead to delays. Your understanding and patience in such situations are greatly appreciated.
Contact Us: If you have questions or concerns regarding the delivery of your order, our dedicated customer support team is here to assist you. Reach us at [email/phone number] for prompt assistance.
Exchange or Return of Goods
Return Policy: Return Policy: We would like to inform our valued customers that we allow 15 days return if the item is in original condition and met by our policies.
Product Inspection: Before completing your purchase, we encourage you to thoroughly review the product details, specifications, and images provided on our website. This will help ensure that the product meets your expectations.
Quality Assurance: Our team takes great care to ensure that all products are of high quality and accurately represented on our platform. We strive to provide accurate product descriptions and images to assist you in making informed purchasing decisions.
Contact Us: If you have any questions or concerns about a product before making a purchase, please don't hesitate to reach out to our customer support team at +968 9491 3010. We're here to assist you and provide any information you may need.
Damaged or Defective Items: In the rare event that you receive a damaged or defective item, please contact our customer support team within 2 days of receiving the product. We will assess the situation on a case-by-case basis and determine the appropriate course of action.
Non-Returnable Items: Some items, such as perishable goods or items explicitly stated as non-returnable, may not be eligible for any return or exchange.
Your Understanding: We appreciate your understanding of our no return policy. This policy allows us to maintain competitive prices and provide you with the best value for your purchases.
Thank you for choosing Kyno Baby for your shopping needs. If you have any questions or require assistance, please don't hesitate to contact our customer support team.
What safety measures are taken for baby products?
Safety is our top priority. We source products from reputable brands that adhere to safety standards. Additionally, we provide product descriptions that highlight safety features and age recommendations.
Can I return or exchange items if they don't fit or meet my expectations?
We understand the importance of getting the right products for your baby. Please refer to our return policy for details on returns and exchanges. Note that personalized or hygiene-sensitive items may have different policies.
Do you offer gift wrapping services?
Yes, we offer gift wrapping options for selected products. During the checkout process, you can choose to have your items beautifully wrapped for that special touch.
Are your baby products organic and environmentally friendly?
We offer a variety of eco-friendly and organic baby products. Look for the "Organic" or "Eco-Friendly" labels on product pages to identify such items.
How can I contact your customer support?
You can reach our friendly customer support team through +968 9491 3010 during our business hours. We're here to assist with any questions or concerns you may have.
Can I cancel my order after it's placed?
If you wish to cancel your order, please contact us as soon as possible. Order cancellations are subject to specific conditions outlined in our cancellation policy.